I just have to say that I am seriously obsessed with chevron and chalkboard. I know, I know so is half of blog-land... but that just goes to show how awesome they are, right? I would have some chevron and chalkboard in every room of my house... but unfortunately my dear husband just doesn't feel the same way about chevron and chalkboard.
Alas I'll have to settle with just a few hints of chevron and chalkboard at home. I'm still working on a real chalkboard, though. The hubs just can't understand why I'd want one when I already have a whiteboard. He's all about function over form. I still love him, though. :)
The good news is I get to decorate my classroom however my heart desires... and this year I'm going with a chevron & chalkboard themed room. I'm SUPER, SUPER excited!
I've been pinning like crazy all summer long. Here's some of my design inspiration:
Chalkboard Inspirational Quotes from 2nd Grade Shenanigans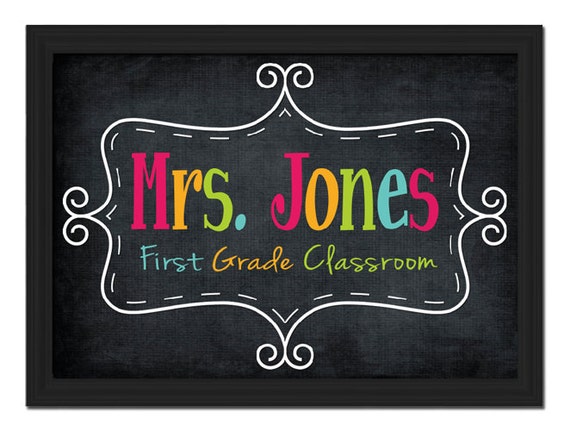 Personalized Teacher Sign by TRM Design on Etsy